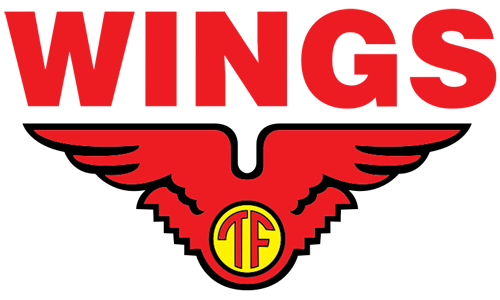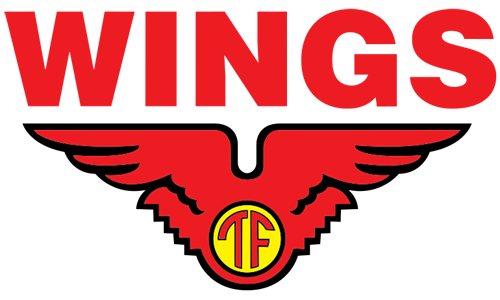 PT Wings Surya merupakan perusahaan penghasil produk-produk rumah tangga dan pemeliharaan kesehatan diri yang bermarkas di Surabaya, Indonesia. Perusahaan ini didirikan pada 21 September 1948 dengan nama Fa Wings. Pada tahun 1991, ia berganti nama menjadi Wings Surya.
Pada tahun 1981, pabrik ketiga PT. Cipta Segar Harum (kemudian berganti nama menjadi PT. Lionindo Jaya sejak tahun 1990 dan kembali berganti nama menjadi PT. Lion Wings sejak tahun 2004) dibangun di Jakarta bersama-sama dengan Lion Corporation Jepang untuk memproduksi merek seperti Emeron, Page One, Ciptadent dan Mama.
Story
In 1948, when two gentlemen began a business using limited resources in their backyard to create a simple laundry soap, little did they know that someday their product would become a major household name in Indonesia and compete directly with multinational companies. Mr Johannes F Katuari and Mr Harjo Sutanto operated out of a small and sparse workshop in their home in Surabaya, East Java. Driven by the need to survive the post-war years, the two founders resolutely peddled their products from door to door, stall to stall, village to village. Their determination paid off; the laundry soap was well received by the community. The success spurred Mr Katuari and Mr Sutanto to expand their business, and more importantly, to develop more effective detergent formulations.
The two entrepreneurs later started producing cream detergent, which quickly became a basic necessity for the East Java people. Cream detergent is an innovative product that is not found anywhere else. It has the cleaning power of detergent, but is much cheaper than conventional detergent (powder detergent) due to low energy cost and low investment cost of machinery. The product was an instant hit as it introduced a very practical and economical way of doing laundry for the average Indonesian family. Within a couple of years, it became widely popular through extensive promotions throughout Java and soon after, the whole of Indonesia.
Mr Katuari and Mr Sutanto had named their business venture Wings, drawing inspiration from Mother Nature's innovative creations. The founders worked like a "pair of wings" and shared the same values and aspirations. The name reflects their vision which spells "the sky's the limit" when it comes to developing a business based on an acute awareness of consumer needs, diligence and integrity.
The distribution channel that Wings currently enjoys took many years to develop. It took many years to establish strong relationships with retailers, which involved training them in basic entrepreneurial skills and gradually building trust between them and Wings as partners.
Today, Wings is recognized as a well-established and prudent business group in Indonesia with particular strength in the manufacture of soaps and detergents. Wings' products are recognized for their quality and affordability, and are readily available. Throughout the Indonesian archipelago, the Wings name has earned respect, trust and loyalty from wholesalers, distributors, retailers and consumers alike.
Alamat Surabaya: Jl. Embong Malang No.61-65 Gedung Ekonomi Lt.7 Surabaya 60261
Alamat Jakarta: Jl. Tipar Cakung Kav. F 5-7, Cakung Barat, Cakung, Jakarta Timur 13910
PT Wings Surya Menggunakan Jasa Solutiva
Pada 25 Juni 2020 mengirimkan peserta kepada Biro Psikologi PT Solutiva Consulting Indonesia untuk melakukan Psikotes di Gorontalo, kota yang terkenal dengan julukan Serambi Madinah.
Jika perusahaan Anda membutuhkan jasa Psikotes di Gorontalo, PT Solutiva Consulting Indonesia bisa membantunya baik itu dilakukan tatap muka ataupun online. Selain itu, kami juga bisa membantu perusahaan Anda melakukan psikotes di seluruh Indonesia.
Saat ini Solutiva Consulting juga sudah menyediakan layanan Psikotes Online untuk memudahkan perusahaan melakukan proses Psikotes di luar kota ataupun ke daerah-daerah. Ingin tahu selengkapnya? Silahkan Hubungi Kami.