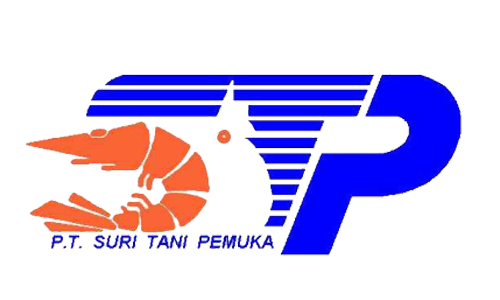 PT Suri Tani Pemuka (STP) – Since 1992, we at PT Suri Tani Pemuka have been manufacturing a wide range of feed for fresh, brackish and marine water fish and shrimp. We operate five feed mills strategically located across Indonesia. Each of our feed formulations is developed to suit the evolving needs for commercial cultivation of fish and shrimps for both domestic and export markets.  To ensure that we deliver consistent feed performance at every level; all incoming raw materials are rigorously screened using advanced technology such as NIRS. Our finished feed products are not only tested for quality prior to leaving the factory gates, they are subject to numerous field trials for optimized performance under different water and farming conditions.
The help fish and shrimp farmers combat water pollution; we operate four dedicated R&D facilities to experiment with new extruded products for example; that can reduce feed wastage while improving digestibility and water stability.
Alamat: Wisma Millenia Lt. 7 – Jl. MT. Haryono Kav. 16. Jakarta 12810, Indonesia
PT Suri Tani Pemuka Menggunakan Jasa Solutiva
Pada 21 Agustus 2020, PT Suri Tani Pemuka mengirimkan peserta ke Biro Psikologi PT Solutiva Consulting Indonesia untuk melakukan Psikotes Online karwayan mereka.
Saat ini Solutiva Consulting sudah menerima permintaan psikotes tatap muka di kantor operasional kami, Kemang, Jakarta Selatan. Kami juga bisa membantu perusahaan melakukan psikotes tatap muka di kota-kota besar seluruh Indonesia.
Untuk Psikotes Online, kami bisa membantu perusahaan yang mengirimkan kandidat dari seluruh Indonesia dengan harga yang sama. Psikotes Online ini sangat membantu bagi perusahaan khususnya yang ingin melakukan Psikotes untuk peserta yang berada di pelosok.
Dengan harga yang sama sampai ke pelosok Indonesia, Psikotes Online yang kami tawarkan telah digunakan ribuan orang, baik itu perusahaan, sekolah, ataupun individual.
Hubungi Solutiva Consulting
Jika anda tertarik menggunakan layanan tes online kami, atau membutuhkan jasa Psikotes, Rekrutmen/Seleksi, Assessment Center, Training, Konseling, dan lainnya silahkan hubungi Solutiva Consulting untuk meminta proposal kerja sama di:
Phone: (021) 7891910
WhatsApp (1): 0813 9227 9998 (Ibu Pipiet)
WhatsApp (2): 0812 9321 8681 (Bpk Armen)
Email: info@solutiva.co.id
Website: www.solutiva.co.id