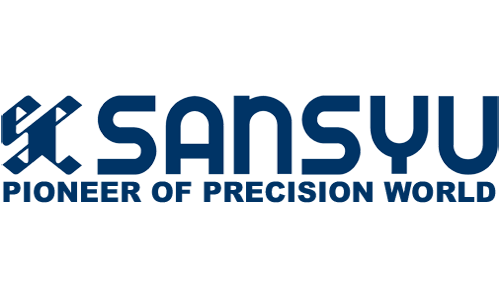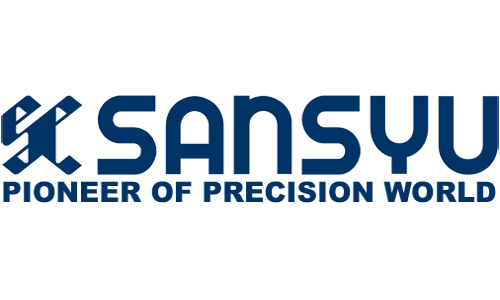 PT Sansyu Precision Indonesia (SPI) is the largest production facility we have in Asia.Following the steps of the Batam factory, SPI was established aiming larger production volumes to cope with our customers' needs. With full support of the headquarters, SPI is able to ensure the same high quality levels we offer our customers in othe Sansyu group locations.
Company Philosophy
Precision
We always strive to supply "Small and precise" parts regardless of their application field, with new and innovative approaches.
This is how we define our work here at Sansyu Group.
We are proud of providing high-tech solutions to our customer's needs;
helping our customers attain their goals succesfully is Sansyu's continuous challenge in the world of precision.
Out Three Keys
High quality is the indispensable requirement to earn customer's confidence
"Zero rejects" is the first step to strictly keep delivery dates
Zero rejection also implies that materials, time, staff work, and other resources are been used rationally
Our three characteristics be active & flexible
Always take a look to new things… 

Curiosity

Do not puzzle ourselves endlessly with those new things… 

Judgement

Have courage to challenge those new things… 

Executive ability
Curiosity
Interesting & challenging work is usually done with estable and continuous effort
Working with effort continuously surely produces successful results
Succesful results make our work more interesting
Alamat: Kawasan EJIP Plot. 8C No. A4-A5, Jalan Ciujung, Sukaresmi, Cikarang Selatan, Sukaresmi, Cikarang Sel., Bekasi, Jawa Barat 17550
PT Sansyu Precision Indonesia Menggunakan Jasa Solutiva
SPI menggunakan jasa Biro Psikologi PT Solutiva Consulting Indonesia sejak 15 Juni 2020 dengan mengirimkan peserta untuk melakukan Psikotes Online.